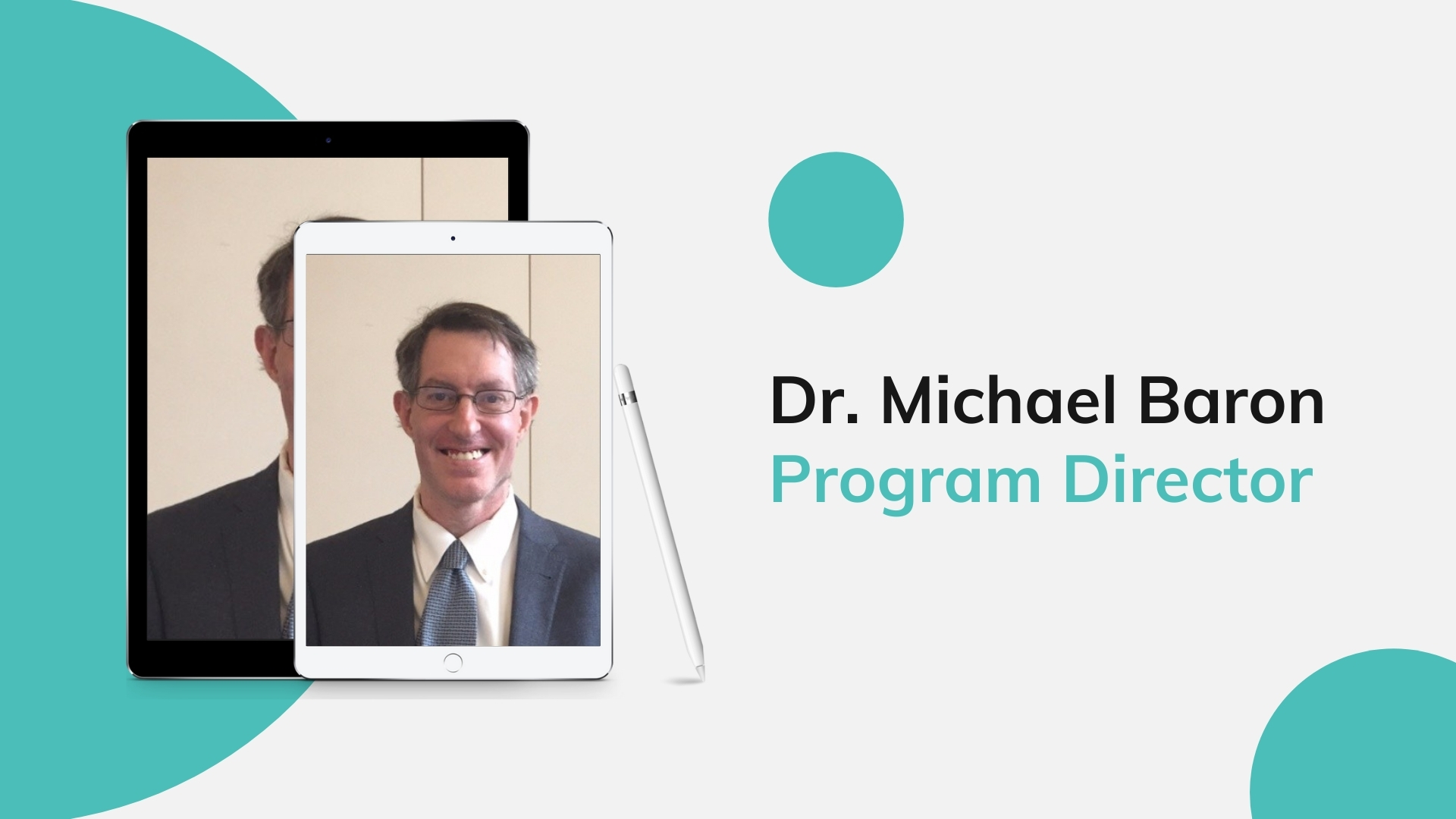 Kullar College is proud to have Dr. Michael Baron lead the Data & Strategic Analytics program as the Program Director.
Dr. Baron has more than 30 years of experience in statistics, analytical methods, systems design, curriculum design, risk management, and computer programming. This includes more than 15 years of experience utilizing SAS and SPSS for statistical analysis and risk management, as well as over 6 years of experience using R programming for statistical analysis.
He brings 18 years of practical experience in preparing various types of organizational leaders and educators for the multifaceted pedagogical, technological, communications, and logistical challenges of the 21st century. A common thread throughout his experience has been in bridging the gap between theory and practice via organizational collaboration, innovative (catalytic) questions, and creative systems design.
Dr. Baron has been a Senior Instructor in Data Science, Data Analytics, Statistics, and Business Analytics for Cornell University and eCornell, and serves as an Adjunct Lecturer and Master's Thesis Advisor at Northwestern University, specializing in Statistics, Analytics, and Research Methods.
In addition to teaching, he also continues his own learning continuously via online certificate and cohort programs.
When asked why so, he said:

"Leadership without learning is not leadership. To continue to grow and keep pace with the changing demands of the market, you have to continue learning, and now with so many online learning programs, that's never been easier."
Dr. Baron holds a Doctoral degree in Leadership and Learning from Vanderbilt University, a Master's degree in Communications from University of Pennsylvania, and a Bachelor's degree from Harvard University. He has numerous certificates and awards, and two additional Master's degrees (from Harvard and Northwestern).
Dr. Baron is excited to be part of your learning experience at Kullar College. Check out the Data & Strategic Analytics program that he leads here: www.kullar.com/p/data-strategic-analytics.