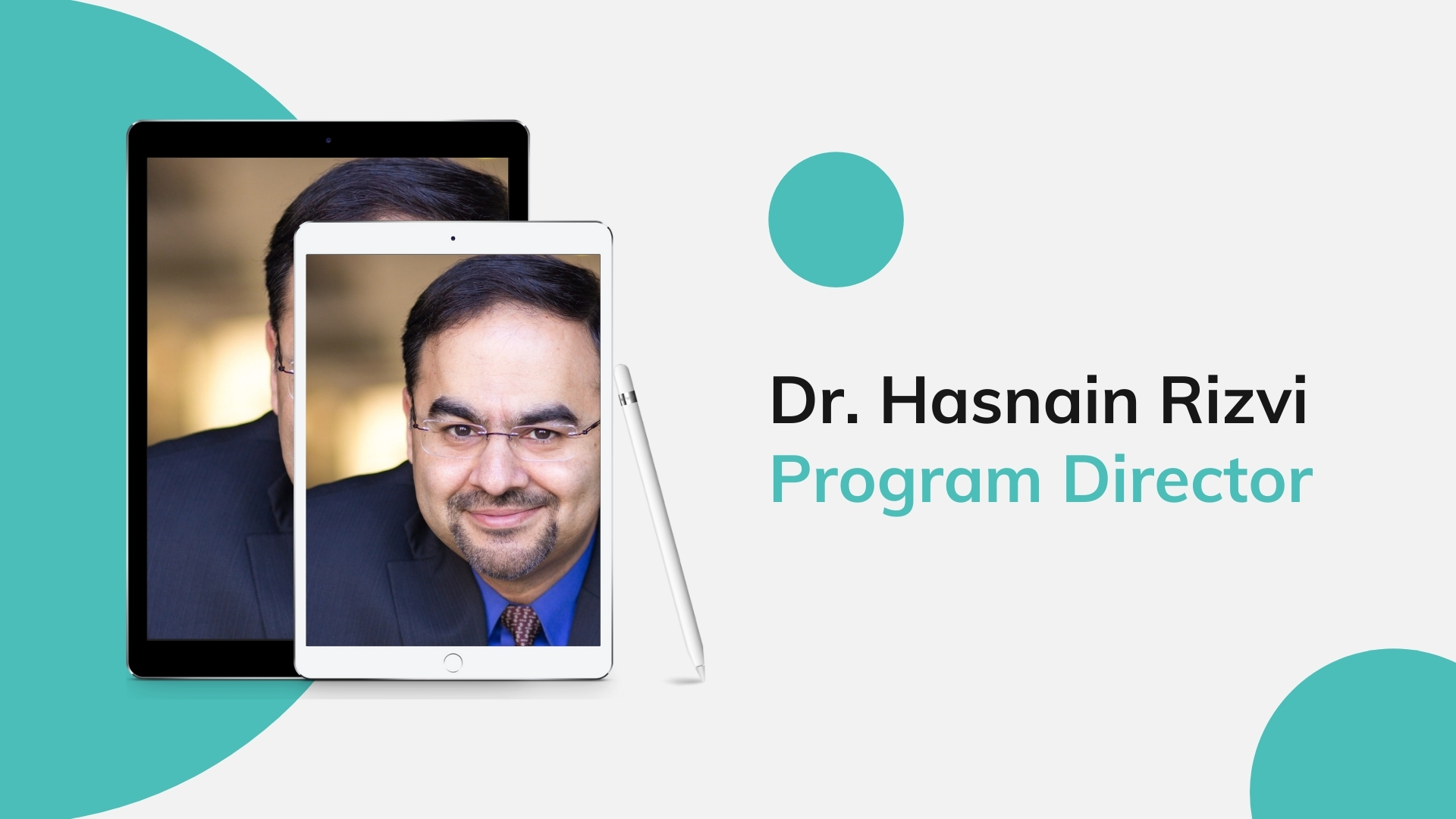 Kullar College is proud to introduce Dr. Hasnain Rizvi as the Program Director for Agile, Innovation & Change.

Dr. Rizvi is an esteemed learner, boasting a Ph.D., DBA, MBA, PMP, and the following designations: CBAP, PMI-ACP, PMI-RMP, PMI-PBA, PMI-SP, CDA, DASM, DASSM, CSP, CSM, CSPO, CSD, CISA, CISM, CRISC, CSSGB, CSSBB, CMBB, CPCU, CITP, FBCS, SFC, SDC, SMC, SAMC, SPOC, ESM, SPC5, SAFe Agilist, SSM, SGP, SA, SAFe PO/PM, SAMS, CDIA+, CSPM, SIPM, C-PMO-P, AHF, LCP, ICP-ACC, ICP-ATK, TKP-OPM3 CC
Dr. Rizvi has in-depth formal project, program, portfolio management and governance experience. He has managed mission critical complex programs and projects for Global 2000 clients. His most recent engagements have focused on Agile Transformation and Coaching.
He serves as an adjunct instructor and trainer with several universities and organizations, including The University of British Columbia, SAIT Polytechnic, Steinbeis School of International Business and Entrepreneurship (SIBE), as well as Leoron Professional Development Institute. Dr. Rizvi is a Senior Agile, Technology and Education Executive. He has trained and mentored over 25,000 professionals globally.
Dr. Rizvi is a judge for ASQ®, British Computer Society Fellowship Assessor, and a Judge at the annual International Business Excellence Awards in Dubai. He was also an IIBA Enhanced Certification Level-1 Exam Global Committee Reviewer. Dr. Rizvi is an instructor and content creator for Udacity's Agile Software Development Nanodegree Program.
When asked why so many certifications, he said:
"It's the new measure for career success. Degrees only take us so far. Certificate study and certifications open more doors, especially in agile and program, project management, and it's important to know which door you need to open and how to do it."
Dr. Rizvi has a Doctorate in Project and Program Management from SKEMA Business School in France. He is an acclaimed professional speaker and, along with customized executive coaching, provides Project Management, Agile and Business Analysis related certification track coaching and training. He has spoken at professional events in North America, Europe, The Middle East, and China.
Dr. Rizvi is excited to be part of your learning experience at Kullar College. Check out the Agile, Innovation & Change program that he leads at www.kullar.com/p/agile-innovation-change.