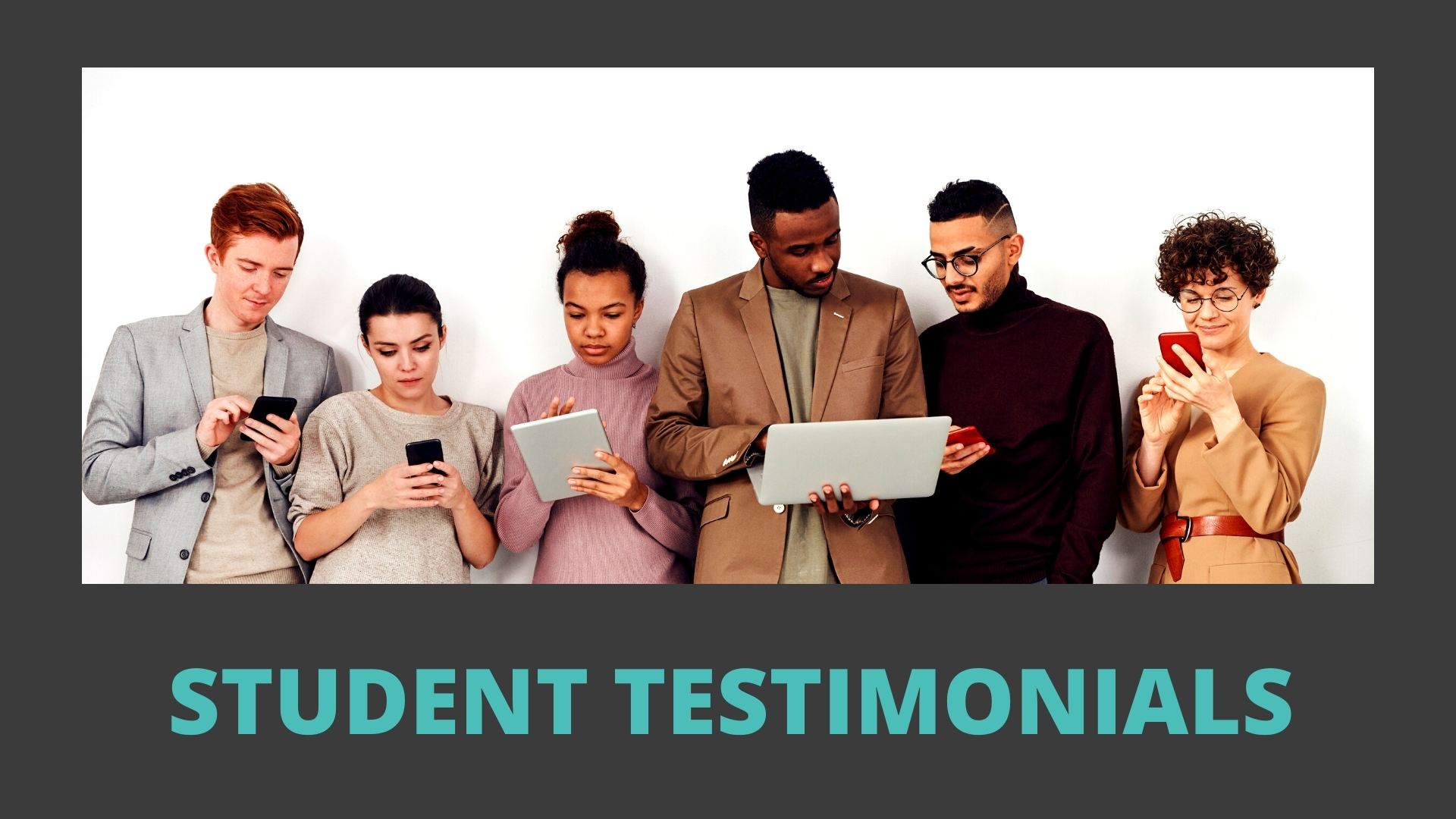 Student testimonials serve as a great benefit for schools and programs. For the most part, most of us already know the value our programs or courses are offering to our students, so their testimonials are just affirmation of what we already know. But they do provide valuable information.
First, student testimonials give you insight into what's good, what's bad, and what's ugly. They oftentimes show raw student emotion, which gives you even more insight into the student experience.
Students are pretty vocal in expressing their likes and especially dislikes, and when given an opportunity to do so, they will take it. They'll tell you why you're great or why you suck, and as much as this might sting, it's worth knowing.
Second, they provide a GPS for how to make things better. With all of that information, you can do something about it.
It's kind of like a trainer telling you you're fat. Although you might already know it, hearing it from someone else will either make you jumpstart your workout routine to burn off the excess pounds, or it'll make you dive into denial and keep eating more of that ice cream and pizza.
Third, they give you an opportunity to change. Change is always hard. We know. And the sad part is that, if the student testimonials aren't positive, how do you change?
We'd recommend with starting with the testimonials that ARE positive. This gives you a great starting point to learn what IS working. At Kullar College we tend to get a lot of positive student testimonials and five-star ratings on course and program evaluations. This makes it easy for us to continue building on what we are doing right already. You can do the same.
To dig a little deeper into these positive reviews, we investigated a bit further and here's what we found out.
Students have a great learning experience at Kullar College because of the way content is presented and taught to them. They feel like dense concepts are made easy to grasp and learn, and the exercises are designed to ingrain the key ideas and skills. They love the one-on-one aspect because they feel a personal connection and they can see the benefits of learning immediately in their own work, their teams, and even their careers.
The students at Kullar College are saying things like:

" I needed this more than I thought."
Jonica at Actavis in Southern California | Data & Strategic Analytics
"After going through the program at Kullar, I've become more prepared to give direction to the tech team so that we can move in the direction we need to be going. Before Kullar, I always felt stuck. Now we are moving."
Amir at Raiffeisen Bank in Vienna, Austria | Agile Innovation & Change
"Going through the program by Kullar really changed the way our store was performing. We saw the touch points we were missing and learned how to connect with our customer more to get more customer loyalty and repeat visitors to our store."
Alon at Starbucks in Los Angeles, California | Organizational Leadership
"I just want to say, thank you for having such a positive impact on my life. Because of Kullar, I've now moved from Teller to Bank Manager to Branch Director. I just want you to know how much your program has influenced me to keep growing and reaching for better."
Anthony at Wells Fargo in Los Angeles, California | Organizational Leadership
Are your students saying the same things about your courses and programs? If not, isn't it time you look at what's going on and make some changes?
We would think so.
To read more student testimonials for Kullar College, go here: www.kullar.com/p/student-testimonials.
If you're interested in learning what Kullar College is doing differently to get such positive feedback, then reach out to us at [email protected] and we'd be happy to share some of our tips with you.